KOBE COMMUNITY FORUM Report
※ページ下部に日本語文あり
Community Forum took place on Saturday, February 2, 2019.
The event aimed to enable people with different views and backgrounds to exchange opinions in order to strengthen the ties between them and their communities, and deepen the understanding of what it means to live in a multicultural environment among all citizens of Kobe, including foreigners.
The third of such forums, this time it was jointly organized by the Kobe City Government, Kobe International Center for Cooperation and Communication, Kobe Municipal Fukiai High School and Design and Creative Center Kobe (KIITO).
The theme of this forum was "Rediscover Kobe!" and everyone in attendance engaged in active discussion. In total, the forum was attended by 85 people from 21 countries, who all participated in a workshop where they shared opinions about Kobe.
The forum commenced with a presentation by the students from Fukiai High School, in which they introduced the concept of "DEEP Kobe" and suggested looking for the hidden treasures of our city. This concept became the keyword for the workshop and after the presentation the participants split into groups and discussed the attractions and charms of our city that only they knew about.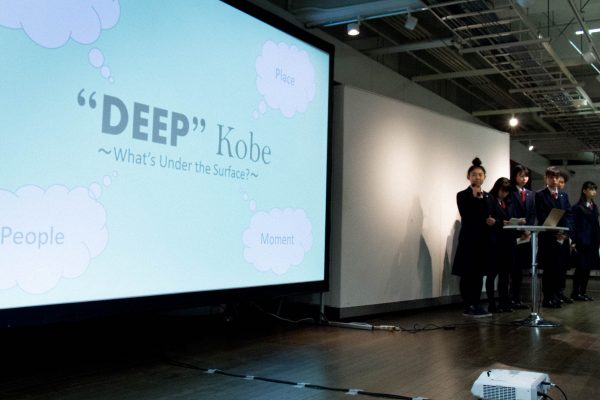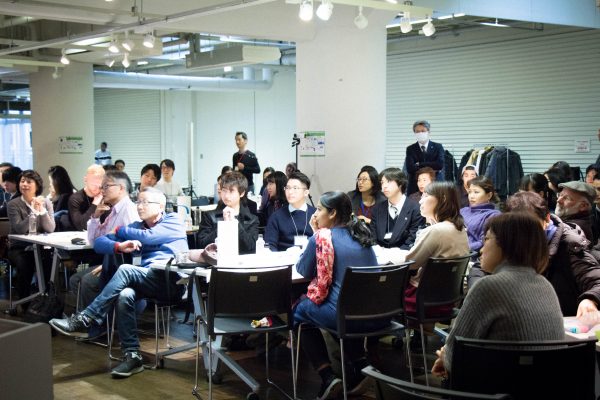 In Japanese, places and events that are not well-known to the general public are often referred to as "deep," so we urged the participants to share their thoughts on the essence of "DEEP Kobe," and each group presented various opinions and introduced multiple locations.
Now, we would like to share their thoughts on this website. If you find some place in Kobe that you have not visited yet here, please give it a try and discover a new side to our city!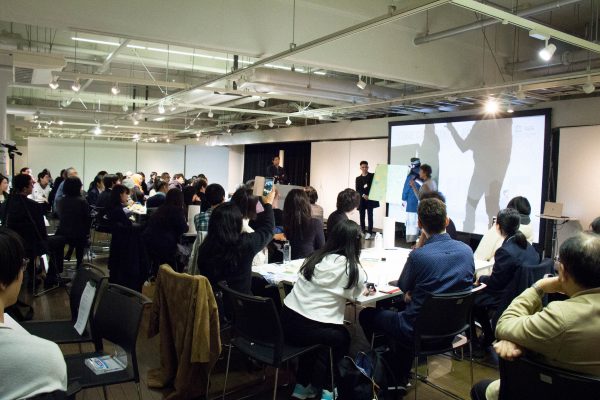 Click on the marks on the map to see the information provided by the participants of the forum.
---
2019年2月2日土曜日、神戸コミュニティフォーラムを開催しました。
外国人も含めた神戸市民が多文化を認め合い、人と人、コミュニティ同士のつながりを強めるきっかけにするために、様々な意見やバックボーンを持った人が語り合う場を提供することを目的としています。
第3回目となる今回は、神戸市×神戸国際協力交流センター×葺合高校×KIITOの4つの団体で作り上げ、"Rediscover Kobe!"をテーマに意見を交わしました。
当日は21ケの国の外国人市民の方を含む85名の方に参加頂き、それぞれの思う神戸についてのワークショップを行いました。
はじめに葺合高校の生徒から「"DEEP" Kobe」をキーワードに神戸の魅力を探ろうというプレゼンテーション提案があり、「"DEEP" Kobe」をワークショップのキーワードとし、各グループで自分しか知らない神戸の魅力を話し合いました。
日本語では多くの人が知らない場所などを「ディープな場所(Deep place)」と呼ぶことがあります。今回は「"DEEP" Kobe」を皆で共有しようとたくさんの意見や場所がそれぞれのグループから発表されました。
発表された意見をこのウェブサイトで公開しています。まだあなたの行ったことがない神戸の場所があれば是非足を運んで、新しい神戸の一面を発見してみてください!
地図上の「DEEP」アイコンをクリックするとフォーラムで出た意見を見ることが出来ます。
EVENT INFORMATION
Date and time|2 Febrary 2019 13:30-16:30
Venue| KIITO Gallery A
Working language|English
Participation fee| Free
Organizer| Kobe International Center for Cooperation and Communication
Support| Kobe City Government / Kobe Municipal Fukiai High School / Design and Creative Center Kobe (KIITO)
日時|2019年2月2日
開場|KIITO ギャラリーA
使用言語|英語
参加|無料
主催|神戸国際協力交流センター
協力|神戸市、葺合高校、デザイン・クリエイティブセンター神戸